gg

FULL-SERVICE CONTRACT MANUFACTURING
Accredited and audited HACCP Based Good Manufacturing Practices (cGMP) compliant for Food Processing and Dietary Supplements, and audited by SGS the worlds recognized leader in inspection, verification, testing and certification.
FDA Registered Facilities for Food, Dietary Supplements and Cosmetics. Our facilities are located in Longmont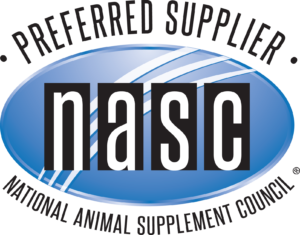 NASC quality seal certifies our animal supplements have successfully passed an independent facility audit and comply with NASC's rigorous quality standards.
International Organization of Standardization accredited and audited ISO 22716 certification by SGS, the worlds recognized leader in inspection, verification, testing and certification.
Colorado Dept. of Public Health (CDPHE) Licensed Manufacturer
OUR CUSTOMERS PRODUCTS ARE IN STORES THAT YOU KNOW...

AND SOLD IN 37 COUNTRIES AROUND THE WORLD

We offer a wide variety of standard formulations that are already proven in the marketplace. These are ready-to-go products, along with recommended containers and label templates that require minimal time and effort to create a finished branded product.
Choose from existing formulas
Lowest cost
Fastest turnaround

This path allows for slight changes to our
standard formulations. We generally allow for
up to 2 ingredient changes. This is a good fit
for companies that like the characteristics of a
standard formulation, but may need a custom
flavor or a couple of essential oils added or
ingredients added to fit their brand or message.
Semi-custom formulations take longer than
standard formulations, but can generally be
turned around with minimal R&D iterations.
Making minimum changes to existing formulas
Allows for custom ingredients, scents and flavors
Quicker than Full-Custom

Employing a full-custom formulation allows you to
create a unique product that fits your vision and
your brand's message. Our team will work to create
a formulation from your guidance, or from scratch,
to fit your specifications. This process is the most
intensive option we offer. Formulation costs and
timelines can vary.
Create a unique formulation
Multiple iterations
"EHP is one of my most trusted vendor relationships. I started working with them in 2019. They have been instrumental in helping me scale manufacturing and deliver quality products in the competitive cosmetic/personal care marketplace. The team is responsive (excellent communicators), nimble, think-outside-the-box, yet dedicated to data and protocol. We are a better brand because of EHP and they continue to win my business for new projects."
L. Lynn
Founder & CEO
Boulder, Colorado DTC Skin & Haircare Company

"I've had the opportunity to work with Tate and the rest of the team at Elite Health Partners on several large projects and I am always impressed with the quality of product, the timeliness of correspondence, and extremely competitive pricing. The team at Elite are incredibly knowledgeable of a vast array of products and I would recommend them to anyone looking for anything in this space."

Jeff Giles
Product Manager
Malouf Home