Custom Formula
Employing a full-custom formulation allows you to create a unique product that fits your vision and your brand's message. Our team will work to create a formulation from your guidance, or from scratch, that fits your specifications. This process is the most intensive option we offer. Formulation costs and timelines can vary depending on the complexity and availability of ingredients.
Create unique formulas
Multiple iterations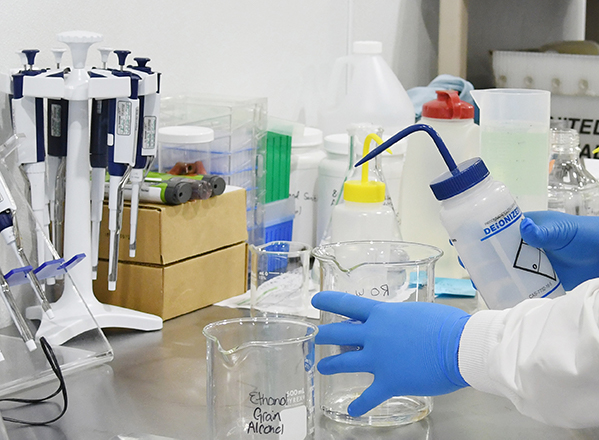 1. Speak with a New Client Advisor
Fill out the form below to get started and speak with a new client advisor. We will learn about what you need and explain our processes, pricing and development times for custom formulations.
2. Start Working with a Chemist
Our new client advisor will then connect you with one of our chemists. They will suggest ingredients based on the desired result, and formulate the product to meet your needs and specifications.
After developing the formula, we offer two complimentary revisions if you decide to make any changes or improvements to your product.
Custom Formulation FAQs
After we source all the ingredients, most formulas take roughly 4 weeks to complete. The total amount of time for the initial round of samples is roughly 6 weeks, including the time it takes to source raw materials. Please note that these are general estimates and all products will vary.
Due to liability concerns, we do not allow clients to utilize our lab. We will, however, be completely transparent and maintain clear communication every step of the way.
We offer in-house stability testing and utilize a third party FDA registered, cGMP compliant, and ISO 17025:2005 Certified labs for microbial, potency and heavy metal testing.