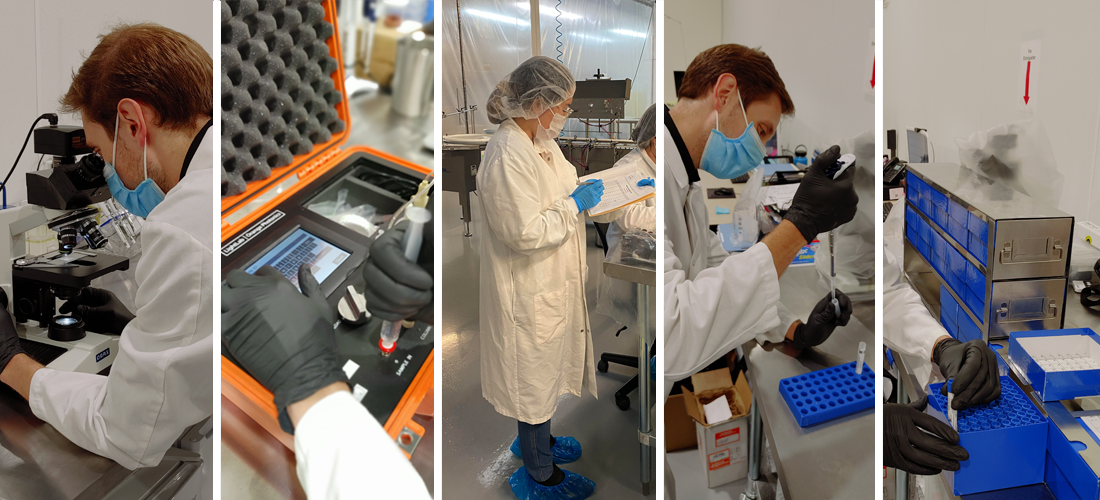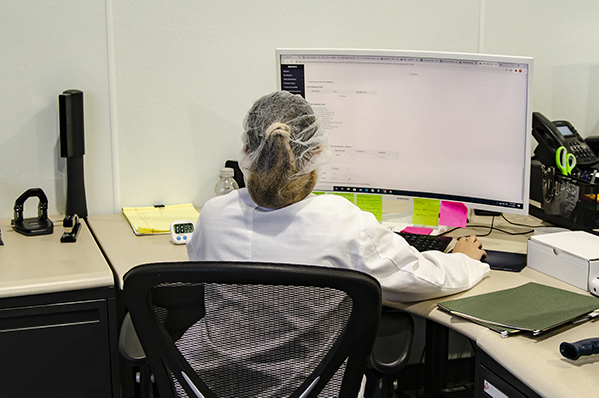 Elite Health Partners has developed comprehensive in-house quality systems managed via our own custom software systems built to make your products creation to delivery of the highest quality done efficiently and seamlessly.  
Document Control

Training

Design Controls

Supplier Quality Assurance

Risk Management

Complaint Handling and Feedback
Change Control

Non-Conformance Reporting (NCR) and

Deviation

Internal Auditing

Management Reviews

Equipment Management and Calibration

Corrective and Preventive Action (CAPA)
At Elite Health Partners we pride ourselves on the strict management of materials.  Our systems assure that all materials going in or out of our facilities meet all quality and regulatory requirements. Our processes ensure compliant and validated control is maintained at all times throughout the manufacturing processes.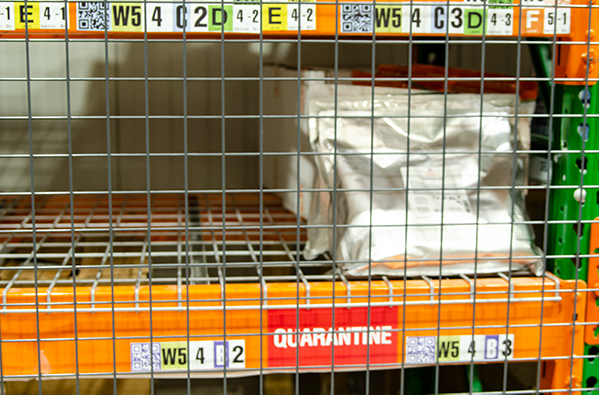 Once our ingredients are received, our quality team begins testing to verify their identity and purity in our in-house analytical laboratories. Together with the physical inspections our Receiving team performs, these analyses allow us to quickly determine if an ingredient will actually be received into our facilities, or rejected. The material is then moved into Quarantine for more in depth testing.
Many tests are performed in our in-house facilities, and we also send out samples of all materials to highly regarded third party testing facilities to ensure accurate and reliable results.
Tests performed include screening to ensure the absence of adulterants and contaminants, and analyses to verify identity and strength.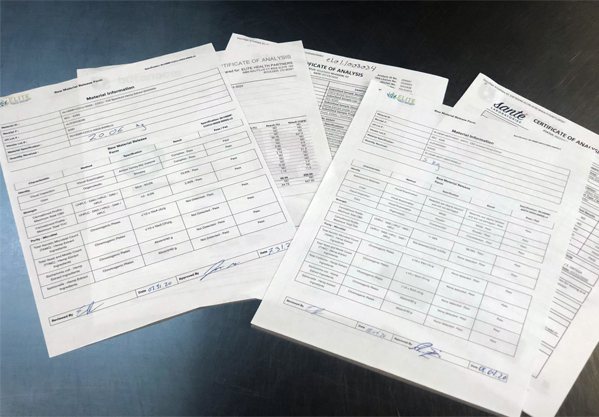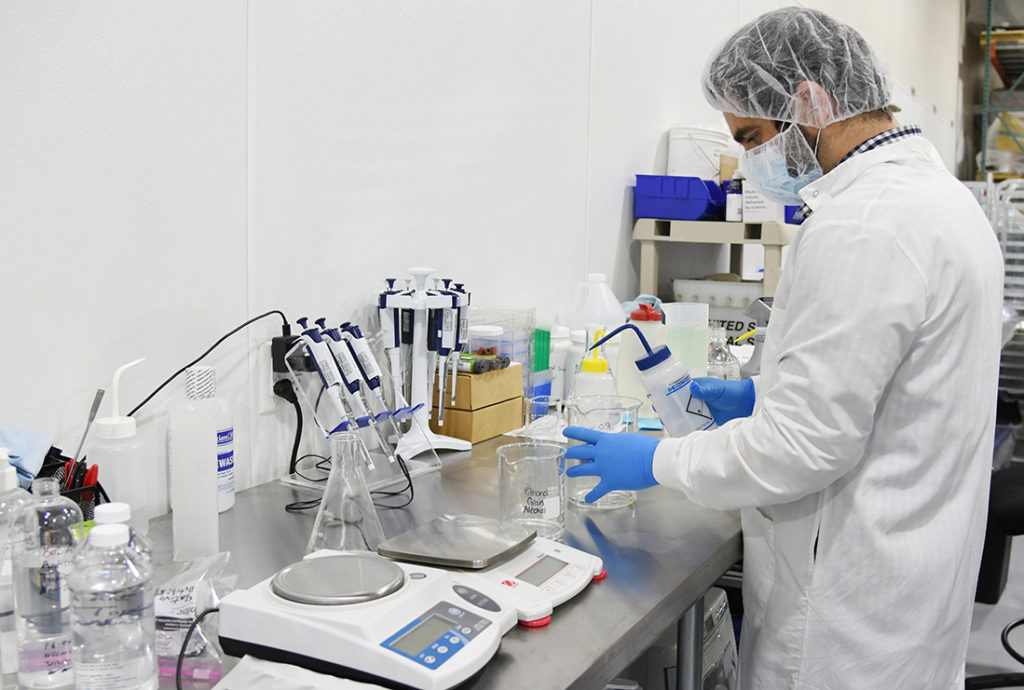 We partner with quality suppliers to receive only the best ingredients. We will only use suppliers that have been approved through our internal qualification process. In addition, we perform tests to certify and validate the nutrition/supplement facts, which includes vitamin & mineral label claims are met and other hazardous elements, such as microorganisms, are not present. These tests are conducted on each raw material and all finished products. Testing is performed both internally and by reputable ISO 17025 accredited third party laboratories that have experience testing dietary supplements and understand our unique product requirements.
ATP AND ALLERGEN SCREENING
ACTIVE COMPONENT POTENCY TESTING
IRRITATION TESTING AND HUMAN REPEAT INSULT PATCH TESTING (HRIPT)