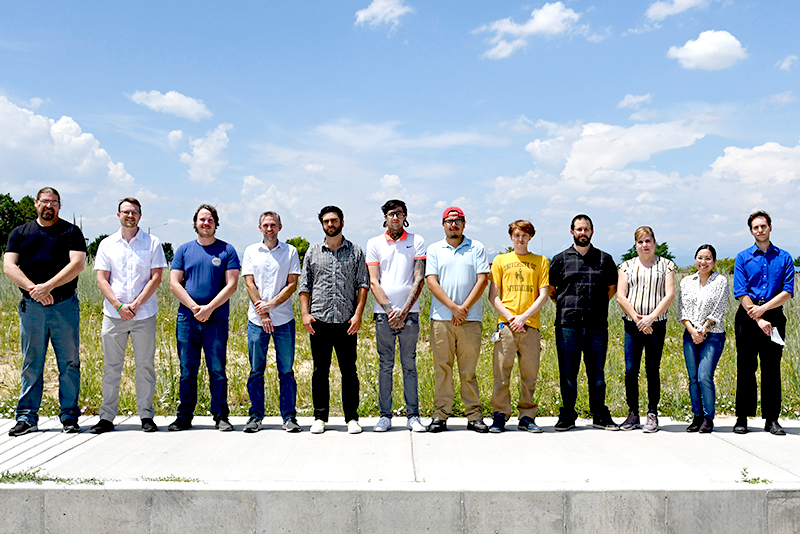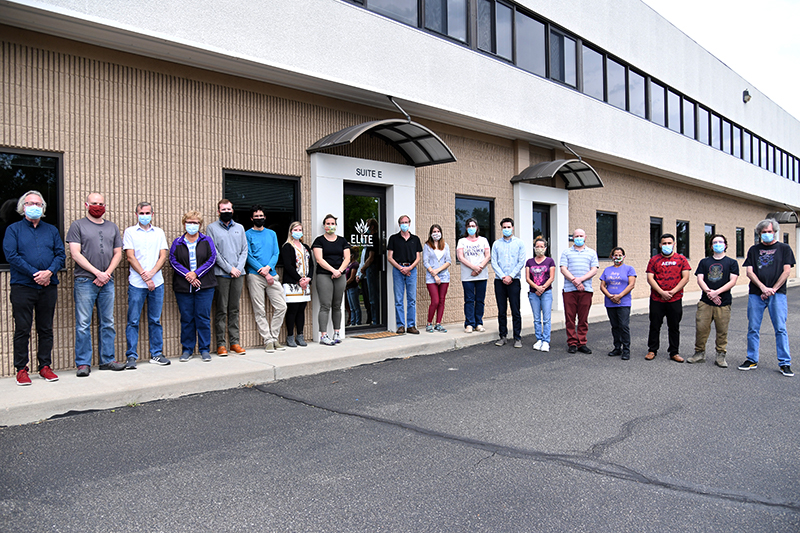 At Elite Health Partners, we take manufacturing seriously. At over 35,000 sq. ft. , our manufacturing facility accommodates virtually any type of extraction, formulation, blending, filling and packaging operation you my require.
We have an expert team of individuals who pride themselves on delivering quality products on time and consistent from batch to batch.
At Elite Health Partners our mission is to create innovative high quality, high value health and beauty products that create superior consumer loyalty and satisfaction for our customers' brands.
Integrity: Being honest and forthright in our dealings. Building trust builds a better company.
Action: Clients trust us with their brands, and we take that seriously. Our team will overcome obstacles, find solutions and deliver exceptional results.
Innovation: A culture of innovation and continuous improvement. We are constantly pursuing professional growth, in ourselves and our organization.
Achieve Excellence: Collaborate and drive forward as a team towards our mission.
Quality: Woven into our company culture and expressed in every action we perform.
Success: Our customers and employees success is our success.  We value the meaningful relationships developed over the years.  We strive for quality connections that last.
Tom Nyiri, President
Founder and creative mind behind EHP, he incorporated this entity with business partner Michael Weiner in 2014. His background includes 30 years as an information technology entrepreneur in broadcast TV, cable TV, interactive TV and Internet businesses. Tom co-founded, grew, and sold three companies in industries ranging from aerospace manufacturing to online entertainment. Tom also built out and managed seven broadcast television networks and some of the largest Web properties on the Internet. Tom was CTO at New Frontier Media and Chief Architect for its broadcast infrastructure (profitable within 18 months). Tom worked in the aerospace industry with contract manufacturers serving California's defense industrial complex and companies such as Martin Mariettya, Hughes Aerospace, McDonald Douglas, Northrup Grumman, and Boeing.
Jeff Jordan, COO & CFO
Joining EHP in February of 2018, Jeff brings over 30 years of experience in all aspects of successful business operations. He has been instrumental in developing, leading and implementing strategic, organizational, operational and financial improvements which moved the company to profitability in 2018. These improvements have provided a foundation for EHP to move forward in 2019 with 3X to 6X profitable revenue growth. Jeff co-founded Global Commerce Systems (software consulting firm) which grew to a value of $378 million. As Director of Finance and Operations, Case Logic profitably grew from $40K/mo to $10MM/mo. in sales. Jeff also worked and consulted with Fortune 500 companies in a broad spectrum of industries such as Sprint, Quest, At&T, IBM, Sun, Wells Fargo, Disney, 3M, Everest Nutrition, and NASA.
Istvan Nyiri, VP of Operations
Istvan Nyiri has been with Elite 
Health
 Partners since the start of operations in 2014. As VP of Operations, Istvan has been instrumental in Elite 
Health
Partners' success and the business's 6 times growth over the last 3 years. Istvan has successfully implemented EHP's manufacturing equipment processes and procedures, including advanced inventory control systems. Istvan's background includes being the Director of Operations for a tech startup BluCar now Parkifi, focused on parking in major cities. Expanding the application to 20 cities in 2015, as Director of Operations, he was responsible for creating partnerships with inner-city parking garages.
Chad King, Director of Sales and Marketing
Chad King is a strategic and analytical senior business executive with 15-year professional track record of comprehensive entrepreneurship, business strategy and sales & marketing experience spanning industry and company life cycle. Chad has founded several technology and e-commerce businesses focused on new market disruption within the tech-enabled service industries with multiple successful exits. In his current role, Chad uses Elite 
Health
 Partner's expanding design and production capabilities to engage customers and turn their ideas into quality, finished products.
Emily Boyd, Director of Quality
Emily brings nearly 15 years of industry experience to her role as the Director of Quality at WSA to Elite 
Health
Partners to support the team in creating and implementing quality control and assurance systems, and laboratory testing processes and systems.  She is responsible for creating and training company Standard Operating Procedures (SOPs), oversight of an analytical laboratory, quality control and assurance oversight, the product stability program and shelf life dating, internal and external audits, vendor, material, product, and equipment qualification, and adhering to regulatory and compliance guidelines.  She also oversees the food safety program as a certified Preventive Controls Qualified Individual (PCQI). Her background previous to her role at WSA includes ten years' experience at Microbac Laboratories (an independent ISO 17025 accredited third-party laboratory) occupying a variety of positions including business development and client services, laboratory management, quality assurance, project management, analytical responsibilities, and dietary supplement GMP testing and labeling.
Kyle Hockstad, Director of Operations
Kyle has been with WSA since 2014, working in operations, project management, marketing, manufacturing, R&D, and compliance. Kyle has two years' experience working as a Project Manager and four years' experience as a Production Manager in the dietary supplement industry. He has supported a 150% annual increase of production output at Alliance Nutra for the past four years, while streamlining supply, production, and inventory systems. Kyle has been instrumental in the creation and launch of over 100 SKUs, working in the design, marketing, formulation, and manufacturing departments for each SKU. Kyle graduated magna cum laude from the 
University
 of Colorado Boulder with a degree in Environmental 
Science
 and is currently an MBA candidate at Colorado State 
University
.